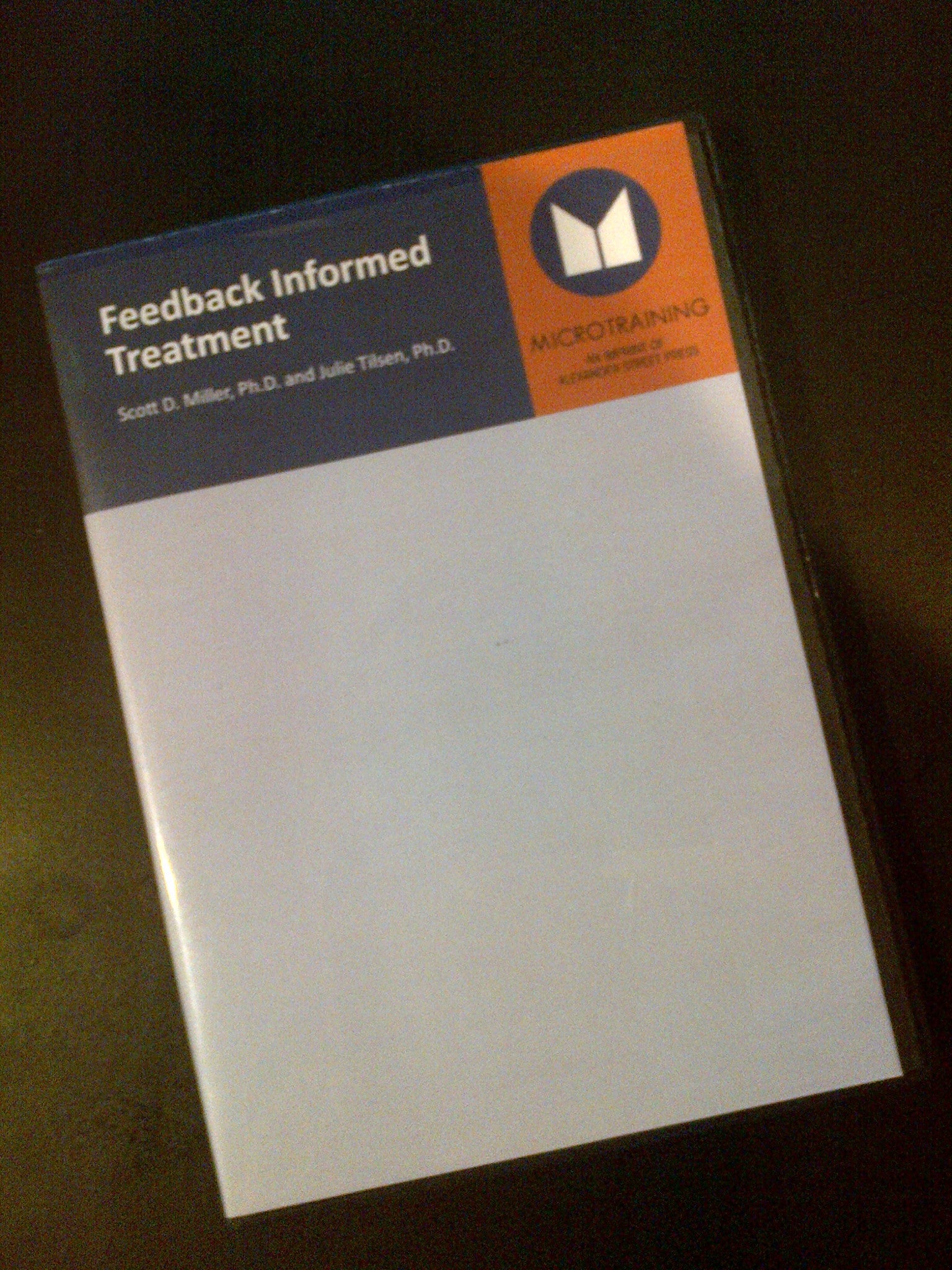 Feedback Informed Treatment, Individual Edition
Feedback-Informed Treatment (FIT) is a pan-theoretical approach for evaluating and improving the quality and effectiveness of behavioral health services. Research to date documents that FIT dramatically improves both retention and outcome of behavioral health services. FIT involves routinely and formally soliciting feedback from clients regarding the therapeutic alliance and outcome of care and using the resulting information to inform and tailor service delivery. FIT is not only consistent with but operationalizes the American Psychological Association's (APA) definition of evidence-based practice. To wit, FIT involves "the integration of the best available research…and monitoring of patient progress (and of changes in the patient's circumstances — e.g. job loss, major illness) that may suggest the need to adjust the treatment…(e.g., problems in the therapeutic relationship or in the implementation of the goals of the treatment)" (American Psychologist, May 2006, p. 273, 276-277).
In this video, Drs. Scott D. Miller and Julie Tilsen, describe and demonstrate how clinicians can integrate the principles and practices of FIT into their work regardless of theoretical orientation or professional discipline. Dr.'s Miller and Tilsen provide an overview discussion of FIT and then demonstrate how to use it with three different clients.
1. The client with SPMI (Serious and Persistent Mental Illness)
2. The mandated client and
3. A mother/daughter duo seeking help with relationship issues.
In the video, you will learn:
The empirical foundation for routine monitoring of the alliance and outcome in treatment
How to administer valid, reliable, and feasible measures of alliance and outcome
How to use alliance and outcome measures to inform and improve the quality and outcome of behavioral healthcare
Please note: There are 2 DVDs and over two hours of content. In order to make information about FIT available to practitioners, the producer of this DVD has agreed to a special individual version price (see below).
Would you rather STREAM this video than watch on DVD? 
Click here.