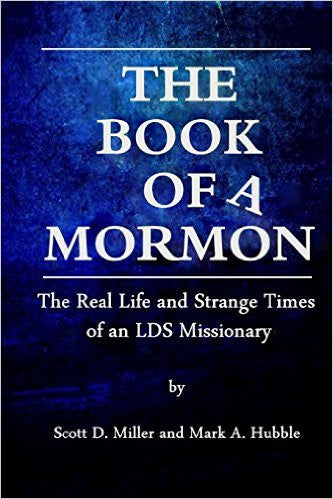 The Book of a Mormon: The Real Life and Strange Times of an LDS Missionary
One day I was surfing the sunny shores of Southern California. The next, I was marching in lockstep through the dark, snow-strewn streets of Sweden. Clad in an ill-fitting cheap blue suit—a Book of Mormon in my pocket—I was tasked with nothing less than saving the country of "godless fornicators from certain moral destruction."
You've seen us. We are impossible to miss. We are iconic, and now even celebrated in a nine times over, Tony Awarding winning Broadway musical, The Book of Mormon. Most are boys, some girls. We always travel in pairs. Impeccably groomed, always smiling and polite, you can't mistake us for anyone else. And, if you haven't met us already, we will soon be coming to knock on a door near you.
I know. I was one of them. This is my story. Although raised in the LDS faith, nothing could have prepared me for what I experienced. My world was turned upside down. Nothing was as I expected: the country, the work, my fellow missionaries, and most of all, the Church. Had I not gone through the experience myself, I honestly would not believe a word of what follows. And yet, it's true. Every last bit.