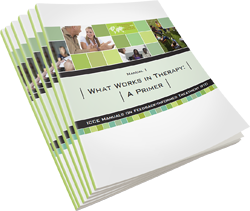 The complete set of all 6 FIT manuals
Feedback-Informed Treatment (FIT) is an evidence-based approach for evaluating and improving the quality and effectiveness of behavioral health services. This complete set of 6 Manuals for Feedback-Informed Treatment includes: "what works" in therapy, basic strategies for feedback-informed clinical work, supervision in FIT, how to document change, how to deal with specific populations, settings and organizations.
Please note: The manuals are e-books licensed for a single-user.
If you or your agency would like to provide access to all staff, please email info@scottdmiller.com for a quote and significant discount off the sale price.
Continuing Education Credits Available:  You can earn 2 CE's for each manual.  
Purchase the disk and read each manual;
Click here to take you to the CE website;
Search for "Feedback Informed Treatment"
Take the quiz for each manual.